High-Voltage Safe Measurement Systems
High Voltage Safe Measurement Systems
Measurement on high-voltage components with certified safety – in test drives and in test benches: CSM high-voltage measurement systems are specifically designed for the safe and accurate acquisition of temperatures (Type K, PT100, and PT1000) and analog signals in HV environments, especially in electric and hybrid vehicles.
Safe and efficient measurements in high-voltage environments
Measurement systems from CSM enable HV-safe measurement chains from the sensor to data acquisition. They ensure fast installation as well as precise and reliable measurement results over the entire operating temperature range.
Measured values
Key features of high voltage safe measurement systems
Certified high-voltage safety for the entire measurement system consisting of CSM's measurement modules and specifically designed multi-channel cables
Reinforced insulation up to 846 V
Routine test including testing certificate
High measurement accuracy even under extreme temperature and environmental conditions
Available in MiniModule housings for mobile use in distributed measurement applications, and as 19'' slide-in modules for use in test benches and in vehicles
CSM HV-measurement systems offer certified safety in accordance with DIN EN 61010
By using CSM measurement systems, high voltage safe measurement chains can be set up, from the point of measurement to the data acquisition. Each component is subjected to a routine test prior to shipment. The double-insulated multi-channel cables also play an important role in the system. These cables are pre-assembled with fully insulated plastic connectors. With each multi-channel cable up to four points of measurement can be safely connected to a measurement module. This reduces time and costs for cabling. In addition, the double insulation increases the protection against damage caused by chafing. The inner insulating layer is colored blue, so that damaged cables can be detected before a hazard to the user arises.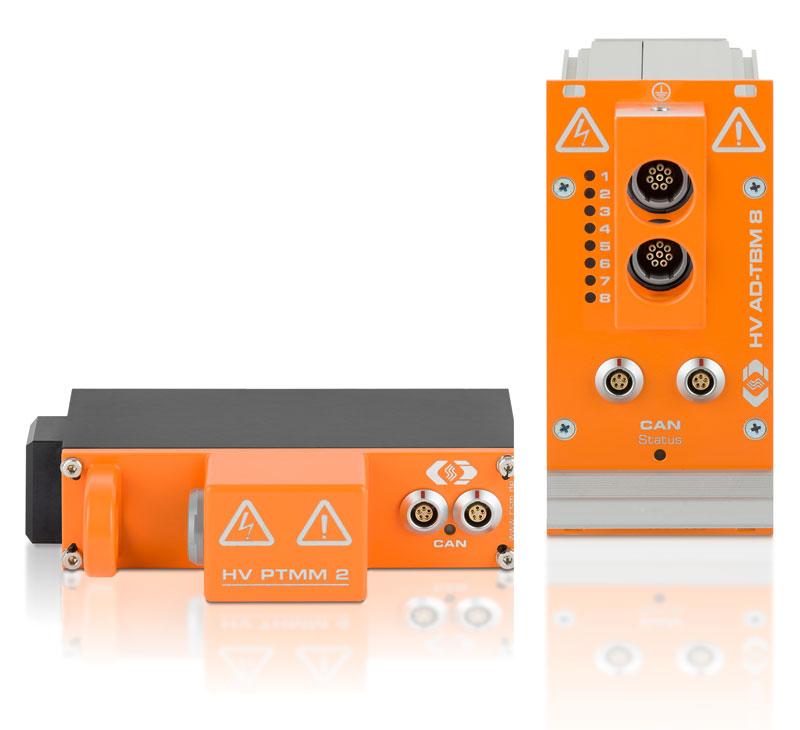 HV-safe measurement modules for test drives and test benches.

The multi-channel cable with fully insulated plastic connector provides a reliable connection of the whole measurement system.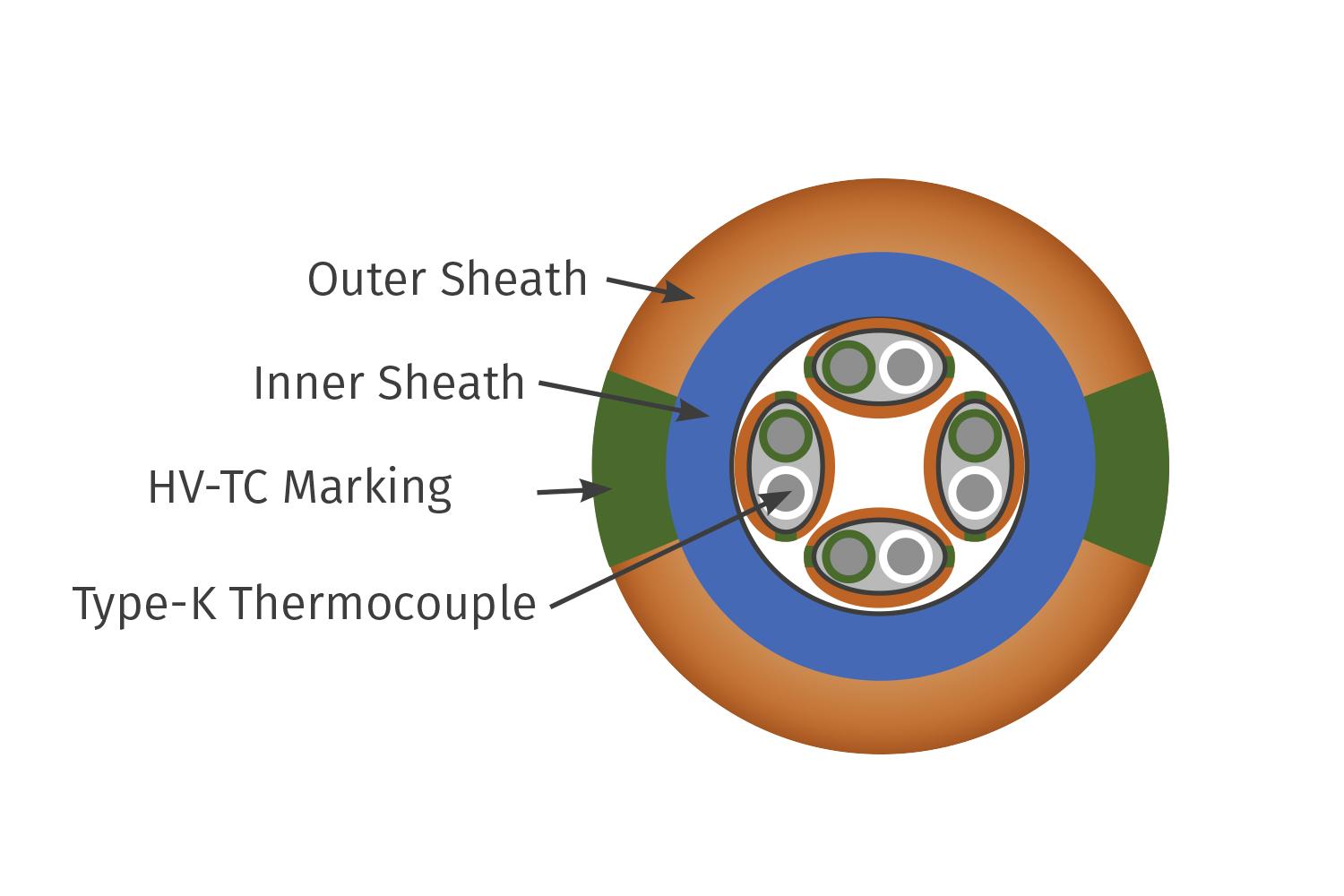 A specifically designed cross-section provides additional safety.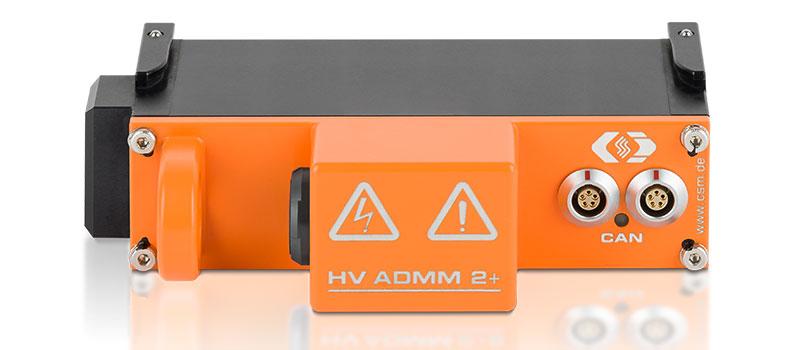 HV AD Measurement Modules
Safe acquisition of analog signals on high-voltage components: With HV AD measurement modules, CSM has created all-round measurement modules for standard sensors with analog voltage outputs in high-voltage environments.
HV PT Measurement Modules
CSM's measurement modules HV PT MiniModule (HV PTMM) and the HV PT test bench module (HV PT-TBM) allow precise temperature measurements with PT100 and PT1000 resistance sensors in a high-voltage environment.
HV TH Measurement Modules
Safe temperature measurements with thermocouples on high-voltage components: the high-voltage-safe temperature measurement modules HV THMM 4 and HV TH-TBM 8 are specifically designed for the reliable acquisition of temperatures in electric and hybrid vehicles.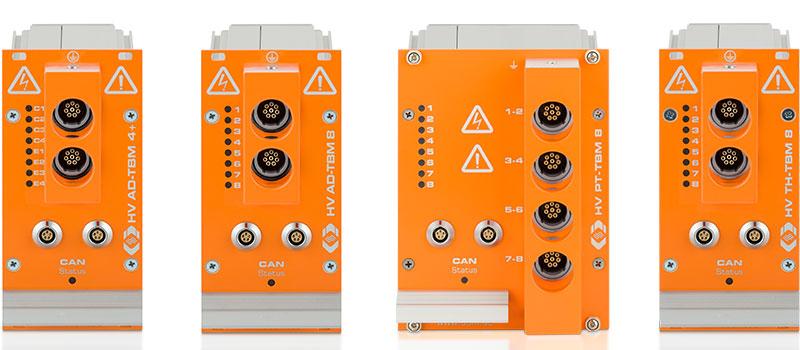 High Voltage Safe Test Bench Modules
Safe high-voltage measurements in test benches: With the 19-inch slide-in modules, CSM has created an effective product portfolio for the safe measurement of analog voltages, currents, pressures, humidity and temperatures on high-voltage components in test benches and also in vehicles.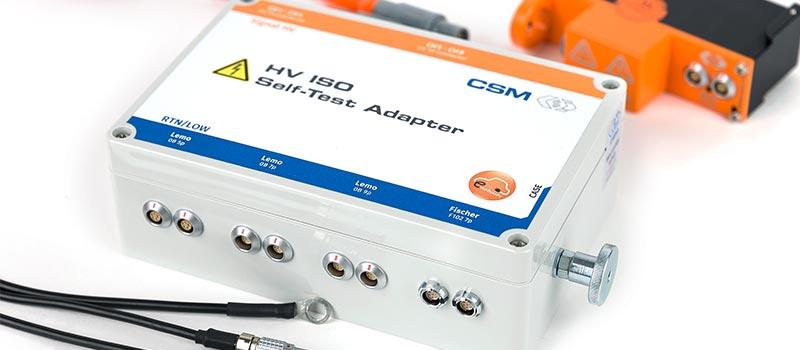 Operational safety test of high-voltage measurement modules
The high risk potential during measurements in high-voltage environments requires an enhanced safety awareness. This means: The user's life and health should be put in the fi rst place.