Reliable Exhaust Gas Measurements
Would you like to switch to the US version of our website?
Exhaust Gas Measurement Modules
Reliable and precise acquisition of exhaust values: For exhaust gas measurements, i.e. Lambda, O2, NOx, and NH3 in vehicles with petrol, diesel, CNG or LPG engines CSM has expanded its product portfolio with the CAN-based exhaust gas measurement modules from ECM.
ECM (Engine Control and Monitoring) is the market leader in the USA for quality exhaust gas measurement technology based on ceramic exhaust gas sensors. The exhaust gas measurement modules from ECM are the ideal complement CSM's CAN- and EtherCAT®-based measurement modules. These devices dispose over the same environmental specifications as CSM MiniModules.
CSM distributes ECM products and provides support in Germany, France, Italy, Austria and Switzerland.
Overview Exhaust measurement modules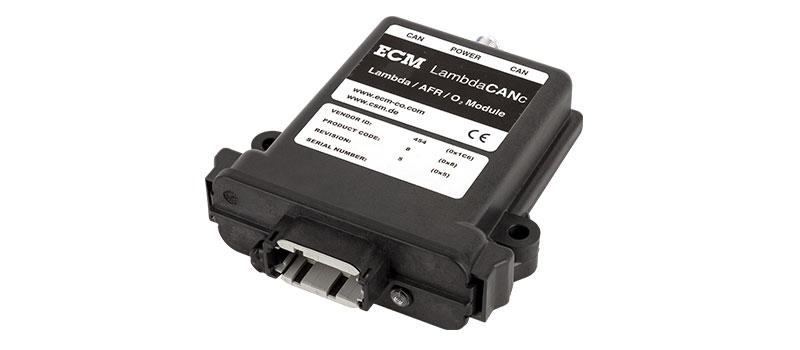 LambdaCANc
Identify the ideal fuel-air mixing ratio and optimise the engine's efficiency: LambdaCANc is a compact CAN measurement module for connecting numerous Bosch and NTK wideband lambda probes for the acquisition of Lambda and O2.
NOxCAN
Reliable measurement modules for the acquisition of NOx, O2 and Lambda: The measurement devices NOxCANg and NOxCANt from ECM, distributed by CSM, are universally applicable, compact CAN measurement modules for in-vehicle exhaust gas measurements.
DashCANc
Rugged displays for the connection to the exhaust gas measurement modules LambdaCANc, NOxCANt/g and NH3: The CSM OEM display variants DashCANc and DashCANc+, depending on the module, allow the immediate display of the currently measured values Lambda, AFR, O2, pressure, NOx and NH3 levels during test drives.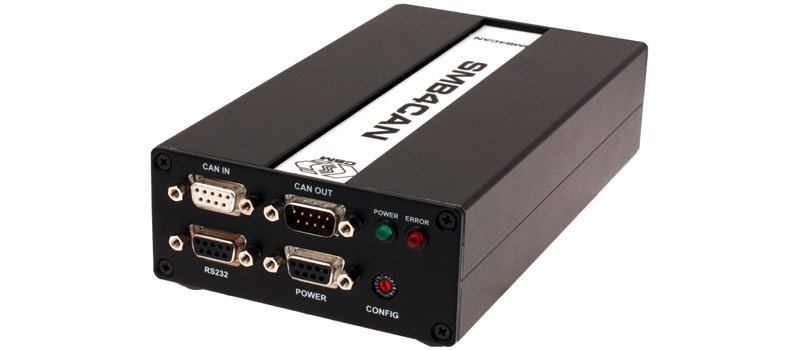 SMB4CAN
The SMB4CAN is a gateway, over which up to four lambda measurement modules for the SMB bus (e.g. ETAS LA3, LA4), can be made available on the CAN bus.